RESEARCH
In the tradition of Bourdieu, Said, and Foucault, my research investigates how power is structured, coded, mis-recognized, and reproduced. In particular, I focus on power and inequality through my work on race and ethnicity, post-colonialism and empire, politics, sexualities, and Native American studies, all with an orientation towards macro-causal analysis, theory building, and theory testing. I am passionate about this work because it helps to demonstrate applicability of new theories and reveals causality behind social structures, processes, and outcomes. I am excited, too, as it deepens our understanding of how inequality is reproduced and opens many doors for collaboration with students and fellow scholars.
RESEARCH INTERESTS
Race and Ethnicity
Sociology of Sexualities
Political Sociology
Inequality
Power
Empire and Postcolonialism
Cultural Sociology
Comparative and Historical Sociology
Sociological Theory
Native American Studies
Global Studies
Sociology of Law
Social Movements
CURRENT PROJECTS
"Indigenizing Power: Towards a Post-Colonial Reconceptualization of Power Through Native American Lenses."
While the continued significance of empire typically remains unacknowledged and unconsidered, research and theorizing about power tends to trace to and reflect an ongoing colonial-imperial project that centralizes Western ideology and legitimizes discrimination, violence, and domination. Due to this tendency, subaltern voices are marginalized and research that seeks to be emancipatory tends to reproduce the same power dynamics it seeks to understand and challenge. Many Native Americans, however, have different views that turn Western notions of power on its head. In this paper, I draw on Lakota conceptualizations of "power" to reinterpret the Western canon and offer new a new framework for the study of "power."
This work seeks to parochialize and particularize "universal" definitions of power and contributes to an indigenization of sociology and the study of power. I am especially excited about this work as it challenges research and thinking that reproduces racist and imperialistic ideology and creates fertile grounds for new research that can redefine how we think about and research power. I plan to follow this paper with a historical and comparative paper comparing the evolution of Lakota and Western conceptualizations of power to reveal how these interact to shape Lakota-white relations and enactments of power. This work is part of a series of related future articles further investigating alternative conceptualizations and structurations of power that challenge the Western canon."
"Towards a Post-Colonial Theory of State Recognition: Indigeneity and State Recognition."
This research addresses how the political recognition of Native American tribes shapes the boundaries of the global society of states. Little research considers how the recognition of tribes, as former independent sovereigns equal to the U.S., intersects with and shapes the recognition of states and contested states. In something of a paradox, Native American tribes are not recognized by world governments despite having been recognized as independent sovereign nations equal to the U.S. from about 1774 to 1832. After this period, Native American nations underwent a period of mass de-recognition that reduced their status from independent sovereigns to that of domestic dependent nations in 1832 and to having U.S. citizenship thrust upon them in 1924.
Research explaining this historical devolution and its intersections with American imperialism, however, is lacking, as are comparisons between Native American federal recognition and state political recognition. I am enthusiastic about this work because not only for the theoretical advancement it offers, but also for the policy, social justice, and rights and equality implications this work has for Native American tribes. This research is part of a planned series of articles investigating the forces shaping political recognition of states, contested states, and Native American tribes to be developed into a scholarly book.
FUTURE RESEARCH
In the future, I look forward to combining my interests in the sociology of sexualities with my work on power, politics, post-colonialism, and race. Much remains to be done, for example, to decenter whiteness in the LGBT community and in LGBT research and to better understand dynamics that thwart successful LGBT-racial minority coalition building. I plan a series of articles that build upon Moussawi and Vidal-Ortiz's "queer sociology," which highlights relations of power with race, empire, gender, and sexuality, to examine the racialization of sexuality and the structuration of power by race and sexuality. In this way, my work will make important contributions to the study of race, sexuality, politics, and power, but will also help amplify LGBT and racial minority voices, remove barriers to coalition building, inform policy makers, and help advance the rights of LGBT people and people of color together.
PEER-REVIEWED PUBLICATIONS
"The Contraction of LGBT Rights in the Face of COVID-19"
The American lesbian, gay, bisexual, and transgender (LGBT) community is in a medical and political crisis. Prior to the coronavirus (COVID-19) pandemic, politics and widespread discrimination lead to significant disparities in LGBT medical rights and healthcare outcomes. These pre-existing LGBT healthcare disparities have since become exacerbated by the pandemic. Often overlooked in larger discussions about LGBT people and the pandemic is a larger social problem: LGBT healthcare disparities amplified by the pandemic are set to magnify LGBT social and political inequality on a national scale. In addition, the pandemic has contracted space in public discourse and media coverage - which is needed to advance LGBT equality - creating new opportunities for exploitation to advance anti-LGBT political agendas. With the growing impact of the novel coronavirus, the LGBT community faces new threats and a contraction of critically needed resources and space in which scholars, advocates, citizens, and policy makers can discuss and effect social change. Read more in "The Contraction of LGBT Rights in the Face of COVID-19," appearing in the peer-reviewed book Social Problems in the Age of COVID-19, edited by Glenn W. Muschert, Kristen M. Budd, Michelle Christian, David C. Lane, and Jason A. Smith (Policy Press).

"Political Opportunities and the Quest for Political Recognition in Tibet, Taiwan, and Palestine"
This paper introduces a political opportunity approach to conceptualizing the political recognition of states in the international system. The usefulness of the approach is demonstrated through a comparative analysis of the historical trajectories of Tibet, Taiwan, and Palestine in their attempts to become recognized as nation-states. I argue that political opportunities, alignment of interests, timing, and external patronage created political recognition outcomes observed for entities like Tibet, Taiwan, and Palestine. Recognition outcomes took multiple forms and included opportunities for recognition as well as whether or not a state government recognized these entities as independent states. More broadly, I argue that recognition outcomes for the cases in question are shaped by a larger political structure that I describe as the 'opportunity structure for recognition.' Read more in "Political opportunities and the Quest for Political Recognition in Tibet, Taiwan, and Palestine," appearing in the International Review of Sociology.

Native American civil rights and social justice are often limited by tribal recognition. Learn more about how tribal recognition shapes and constrains Native American mobilization and collective action with DaShanne's article, "Native American Mobilization and the Power of Recognition: Theorizing the Effects of Political Acknowledgement," appearing in the American Indian Culture and Research Journal (pdf).

BOOK CHAPTERS AUTHORED BY DR. DASHANNE STOKES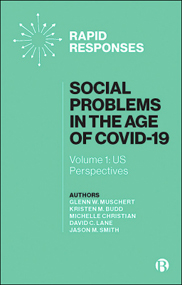 Social Problems in the Age of COVID-19
Edited by G. Muschert, K. Budd, M. Christian, D. Lane and J. Smith. 2020. Bristol, England: Policy Press.
Read Dr. Stokes peer-reviewed book chapter, "The Contraction of LGBT Rights in the Face of COVID-19," appearing in Social Problems in the Age of COVID-19.
The University in Your Future
Edited by P. M. Lowentrout. 2001-2008. Long Beach, CA: California State University, Long Beach.
DaShanne Stokes' article, "Sage, Sweetgrass and the First Amendment," originally published in The Chronicle of Higher Education, was reprinted as a chapter featured in eight separate volumes (2001: Pp. 61; 2002: Pp. 33; 2003: Pp. 28; 2004: Pp. 20; 2005: Pp. 40; 2006: Pp. 29; 2007: Pp. 72-73; 2008: Pp. 71-72) of The University in Your Future, a textbook published by California State University, Long Beach.
COLLABORATION OPPORTUNITIES
I am always interested in collaboration opportunities with fellow scholars. To reach me about collaboration, please contact me.
BECOME A RESEARCH ASSISTANT
If you're one of my students and are interested in gaining research experience, please contact me to learn more about becoming a research assistant.