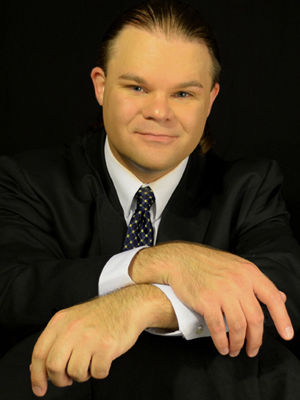 Dr. DaShanne Stokes (he/him/his, pronounced Duh-Shane) is an accomplished sociologist and internationally recognized public intellectual and social justice advocate. A scholar of politics, race, and LGBT issues, he has been an invited college speaker and a sought-after political commentator and analyst featured on NPR, the BBC, MSN, Sky News, and other media. Through his work, Dr. Stokes has deepened our understanding of inequality, power, and politics and has advanced a bold and inclusive vision of social justice.
Dr. Stokes has taught at the University of Massachusetts Amherst and is currently a visiting lecturer and research associate at the University of Pittsburgh. Dr. Stokes's fresh and provocative thinking has delivered observable results and has been quoted globally by world leaders, celebrities, MacArthur fellows, on an array of merchandise, in religious sermons, and hundreds of times around the world in books, scholarly journals, and major outlets like People, USA Today, Newsweek, The Los Angeles Times, and MSN.
Independent research found that Dr. Stokes' work influenced public debate surrounding the Donald Trump presidency. His analyses and commentaries have also appeared numerous times in publications like HuffPost, The Advocate, and The Chronicle of Higher Education, among others.
Dr. Stokes' research investigates the hidden intricacies of power and its complex intersections with politics, race, and LGBT issues. This approach deepens our understanding of power and the processes and mechanisms involved in inequality and the abuse of power.
His peer-reviewed work has appeared in scholarly books as well as academic journals like the International Review of Sociology and the American Indian Culture and Research Journal. His work has appeared in university textbooks. Dr. Stokes has also presented his original research numerous times at prestigious academic conferences like the American Sociological Association and the Society for the Study of Social Problems.
Dr. Stokes' past work has examined domestic and international politics, American foreign policy, power, propaganda, inequality, Native American issues, religious freedom, civil rights--and the complex challenges and contradictions these entail. In his doctoral dissertation, he created an original theoretical framework that helps scholars and policy makers understand how and why countries are (and sometimes are not) recognized politically as states--a conflicting process that has shaped major social and political conflicts, wars, and the suppression of citizens' rights.
Dr. Stokes has served as a strategic adviser to businesses and social movement leaders. In 2016, Stokes' work originating the idea and original design elements of the #MeToo emoji raised the visibility and impact of the global #MeToo movement, which was featured as Time magazine's 2017 Person of the Year. Dr. Stokes also served as a campaign surrogate for the successful Biden-Harris 2020 presidential election campaign.
Prior to completing his doctorate, Dr. Stokes served as the founding Executive Director (2005-2008) of Religious Freedom with Raptors (RFR). In this role, Dr. Stokes led the organization, oversaw strategic efforts, directed communications and organizing, and oversaw public education efforts for the first social justice organization to fight for state and federally recognized Native American tribes' religious freedom with hawk and eagle feathers needed for spiritual practices nation-wide.
Under DaShanne's leadership, RFR informed national discourse about Native American rights and made a significant and lasting impact. Dr. Stokes' work was instrumental in mobilizing opposition that successfully changed the language of California State Senate bill AB1729 (2007) to protect the religious freedom of over 400,000 Native American people.
Dr. Stokes' work was also cited as an authority in the appellant brief and motion for summary judgment in McAllen Grace Brethren Church v. Salazar (764 F.3d 465, 5th Cir. 2014), a ground-breaking court case which opened the door for Native American members of state-recognized tribes to acquire eagle feathers for religious and spiritual needs.
As a college student from 2001 to 2003, Stokes founded and managed his own company, Indigenous Creations, before entering graduate study in 2003.
Stokes received his doctorate in sociology from the University of Pittsburgh, a master's from Minnesota State University in sociology, a second master's in psychology from Boston University, and a Bachelor of Science in biology from The University of South Dakota.
Dr. Stokes' inspirational story of overcoming discrimination, abuse, trauma, crises, poverty, and homelessness has been featured multiple times on the front page of HuffPost, where he is a contributor, and is the subject of his forthcoming memoir, Recomposition.
Before anything, DaShanne is an ikce wicasa (common man) and his work is for the people.
DaShanne knows he is one of the luckiest people on earth.
Bookings
For media inquiries, please contact media (at) dashannestokes (dot) com.
For speaking inquiries, please contact speaking (at) dashannestokes (dot) com.
Education and Training
Ph.D. University of Pittsburgh
M.A. Minnesota State University
M.A. Boston University
B.S. University of South Dakota
Courses Taught
Race, Class, and Gender
Political Sociology
Social Problems
Wealth and Power
Elementary Statistics
Elementary Statistics (Honors Independent Study)
Criminology
Introduction to Sociology
Introduction to Sociology (Honors)
Social Research Methods
Societies
Curriculum Vitae
Research Interests
Race and Ethnicity
Sociology of Sexualities
Political Sociology
Inequality
Power
Empire and Postcolonialism
Cultural Sociology
Comparative and Historical Sociology
Sociological Theory
Native American Studies
Global Studies
Social Movements
Read a selection of what others are saying about Dr. DaShanne Stokes >>