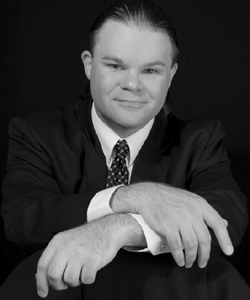 Powerful, inspirational, and known for digging deep beneath the surface, Dr. DaShanne Stokes is a respected public intellectual, sociologist, author, speaker, and pundit. A scholar of politics, culture, and civil rights, he has been an invited college speaker and a sought after guest featured on NPR, the BBC, NBC, CBS, MSN.com, and other national and international media.
Dr. Stokes' fresh and provocative thinking has been quoted by world leaders and in hundreds of major outlets around the globe like People, USA Today, The Hill, The Independent, Daily Mail, MSN, BET, The Nation, Elite Daily, The Daily Dot, Huffington Post, The Daily Caller, Observer, International Business Times, The Courier-Gazette, Pittsburgh Post-Gazette, The Charlotte Observer, and The Philadelphia Inquirer. His work has appeared in scholarly journals, books, and publications like The Chronicle of Higher Education, The Advocate, Diverse, and Indian Country Today, among others. DaShanne Stokes' story has been featured on the front page of The Huffington Post, where he is also a contributor, and is the subject of his forthcoming memoir, Recomposition.
DaShanne (pronounced Duh-Shane) was born in 1978, in Racine, WI, to a teenage mother and raised in Las Vegas, NV, without knowing he was adopted.
As a child, DaShanne was raised being told he had Lakota ancestry, and he began embracing his heritage as a source of strength and direction while still in grade school. Despite an upbringing marked by racism, poverty, abuse, trauma, and neglect, DaShanne flourished academically. He began writing at the age of eleven, was a delegate to Nevada Boys' State in 1995, became an Eagle Scout, and went on to study at Boston University in 1996.
DaShanne's fresh perspective and unique experience challenges our preconceptions and leads us to think more deeply about today's social problems and illuminates important means to address them. --Dr. C. Richard King, author of "Redskins: Insult and Brand" and "Beyond Hate: White Power and Popular Culture"
As a student at Boston University, DaShanne faced being thrown out of his dorm for "smudging," the burning of a small amount of sage or sweetgrass that is a traditional part of many Native American spiritual practices. These experiences of institutionalized discrimination and attacks on his religious freedom prompted him to move to South Dakota to be closer to his Lakota culture.
For many years, DaShanne had no knowledge of the whereabouts of the man he was raised to believe was his biological father. In 1998, however, after a period of being homeless, he managed to reconnect with his long-lost father in an attempt to become an enrolled member of his tribe and win his religious freedom. Shortly after their reunion, however, DaShanne discovered by accident that he was adopted--and that his family, culture, and spirituality were not his.
This plunged DaShanne into a deep personal crisis, but after much soul-searching he discovered that culturally he was still Lakota, that who he was had never changed. With this newfound direction, he founded and managed his own company, Indigenous Creations (2001-2003), before entering graduate study in 2003.
As a graduate student, Stokes founded and directed (2005-2008) the political advocacy group Religious Freedom with Raptors (RFR). Under his leadership, RFR helped inform national discourse about Native American rights and was instrumental in mobilizing opposition and changing the language of California State Senate bill AB1729, a 2007 bill that would have undermined the religious freedom of over 400,000 Native American people. DaShanne's writing about the eagle law was also cited as an authority in the appellant brief and motion for summary judgment in McAllen Grace Brethren Church v. Salazar (5th Cir.), a case which helped open the door for Native American members of state-recognized tribes to acquire eagle feathers for their religious and spiritual needs.
Since 2001, Dr. Stokes has become an accomplished writer, speaker, and commentator. He draws on his training as a research scholar as well as his personal experiences to break down complex ideas and events into meaningful and incisive social commentary. He has published dozens of articles on a range of today's important and controversial issues, including the contested use of ethnic team names and mascots, the Boy Scouts LGBT membership controversy, the religious freedom debate surrounding the "eagle feather law," the #BlackOnCampus movement, the controversy surrounding the Donald Trump administration, and many more. Dr. Stokes' work originating the idea and original design elements of the #MeToo emoji also helped to raise the visibility and impact of the global #MeToo movement, which was featured as Time magazine's 2017 Person of the Year. (Read more about the emoji's press coverage in outlets like Hollywood Reporter and Le Monde).
By the time he earned his doctorate, DaShanne had already established himself as a thought leader with insightful views on a range of important social and political issues. I can't wait to see what he does next. --Dr. Mike Friedman, Clinical Psychologist, Psychology Today and Huffington Post Contributor
Dr. Stokes received his B.S. from the University of South Dakota in biology, a master's degree from Boston University in psychology, and a second master's degree from Minnesota State University in sociology. He received his doctorate in sociology from the University of Pittsburgh.
DaShanne Stokes is an expert on American politics, culture, and civil rights. He has studied domestic and international politics, American foreign policy, power, propaganda, inequality, Native American issues, religious freedom, civil rights--and the complex challenges and contradictions these entail. His scholarly work investigates politics, culture, inequality, and how power is coded, hidden, and reproduced. In his doctoral dissertation, he gathered and analyzed data supporting a theoretical framework he originated that helps scholars and policy makers understand how and why countries are (and sometimes are not) recognized politically as states--a conflicting process that has shaped major social and political conflicts, wars, and even the suppression of citizens' rights. He is currently developing new research investigating the American presidency as well as LGBT inequality.
Dr. Stokes is also the author of the forthcoming memoir, Recomposition. DaShanne's memoir recounts how he survived a traumatic childhood, homelessness, and a devastating family secret that would cost him his family, change his ethnic identity, and put him at risk of imprisonment for following his faith.
DaShanne knows he is one of the luckiest people on earth.
Read More About Dr. Stokes:
Coming Out in the Midst of the Orlando Massacre**
What Accidentally Discovering I Was Adopted Taught Me About Religious Freedom**
A Life in America Without Religious Freedom**
Fighting Discrimination, Discovering Who We're Fighting For
**Featured on the front page of The Huffington Post.