When you need to move people...
DaShanne Stokes is dedicated to advancing progressive voices and causes that impact public debate, change hearts and minds, and better our world.
Whether success for you means advancing your cause, changing public policy, or building a winning brand and platform, Dr. Stokes transforms communications expertise, research, and creativity into customized products and strategies that get results.
If you'd like to explore how Dr. Stokes can help you in one or more of these areas, please use the form below to get in touch or email consulting (at) dashannestokes (dot) com.

DaShanne Stokes can help you, your organization, or your cause in the following capacities:
Strategic Communications
Stories and messages are critical to conveying ideas that move people. But to really move people, you need the right message, timing, and a strategy that resonates. Dr. Stokes will work with you to develop a message, strategy, and products that bring you winning results.
This includes:
Initial communications and media strategy
Build a strategic communications campaign
Deliver relatable and poignant narratives that advance your goals
Strengthen your brand and platform
Develop strategies and collateral that get results
Press releases and opinion articles / op-eds
Make trends and breaking news work to your advantage
Messaging and Branding
You know who you are and what you need. But to move others and achieve your goals, you need a winning brand and message that stands out from the crowd. DaShanne Stokes will work with you to develop a strong brand and communicate your message in ways that are memorable, meaningful, and impactful.
This includes:
Stand out in a competitive market
Develop a message that moves people
Build an enduring brand that gets results
Align your brand strategy with your goals
Taglines and slogans
Media Relations
Getting noticed is harder than ever in today's crowded marketplace of voices and ideas. Drawing on years of experience with local, national, and international media, Dr. Stokes can help you land and deliver powerful media appearances, increase your influence, and spread your message about causes you care about.
This includes:
Land television and radio appearances
Deliver influential media appearances
Master interviews with reporters and journalists
Boost your message and impact by being quoted in media outlets
Social Media
Social media is a powerful tool to build your audience and brand, spread your message, and achieve your goals. But it's challenging to stand out in the sea of voices on social media. Drawing on experience and proven expertise, Dr. Stokes can help you cut through the clutter.
This includes:
Build a strong online presence
Boost your social media engagement
Increase your visibility, engagement, and credibility with social media verification
Write social media posts that others will want to share
ABOUT DR. DASHANNE STOKES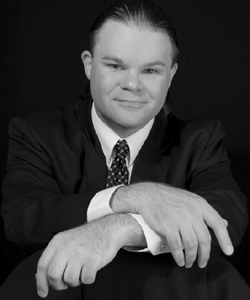 Stories and messages are critical to conveying ideas that inspire action, raising the visibility of today's most important issues, even changing social policy and public debate. For your communications needs, Dr. Stokes offers strategic expertise with fifteen years experience as a communications expert.
Dr. Stokes' expertise and experience ranges from the local to the national and global. At the local level, his expertise, ingenuity, and strategic thinking and communications work have made a difference in mobilizing opposition to change legislation in California (AB1729, 2007). His work was also cited as an authority in the appellant brief and motion for summary judgment in Grace Brethren Church v. Salazar, 44 ELR 20194, No. 13-40326, (5th Cir., 08/20/2014). At the national and global level, his work originating the idea and original design elements of the #MeToo emoji helped to raise the visibility and impact of the global #MeToo movement, which was featured as Time magazine's 2017 Person of the Year. (Read more about the emoji's press coverage in outlets like Hollywood Reporter and and Le Monde).
Stokes is an expert in transforming ideas into relatable narratives, distilling complex information into meaningful ideas, and delivering persuasive messages that change minds and shape public debate. He has used his communications expertise to multiply his social media following ten-fold in just ten months. Stokes also used his writing and editing expertise to publish dozens of articles and essays for diverse audiences ranging from lay people to scholarly audiences on topics as diverse as politics, racism, culture, international relations, LGBT rights, and religious freedom. Leveraging his public relations and media expertise, he has independently built a powerful brand as a recognized public intellectual and thought leader sought after in major media outlets like NPR and the BBC.
Over the years, Dr. Stokes has written and delivered presentations at major prestigious national scholarly conferences like the American Sociological Association and the Society for the Study of Social Problems. His insights have been quoted hundreds of times around the world in books and major outlets like People, USA Today, The Hill, The Independent, Daily Mail, MSN, BET, The Nation, Elite Daily, The Daily Dot, Huffington Post, The Daily Caller, Observer, International Business Times, The Courier-Gazette, Pittsburgh Post-Gazette, The Charlotte Observer, and The Philadelphia Inquirer. His work has also been found by independent research to have influenced the national debate around President Donald Trump.
DaShanne Stokes received his B.S. from the University of South Dakota in biology, a master's degree from Boston University in psychology, and a second master's degree from Minnesota State University in sociology. He received his doctorate in sociology from the University of Pittsburgh.